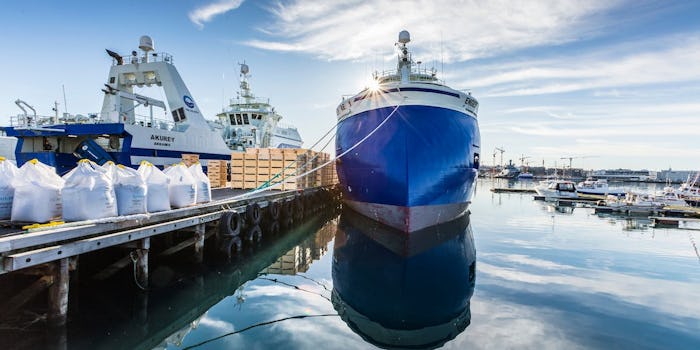 Climate meeting between Festa and the City of Reykjavík: HB Grandi receives recognition
The City of Reykjavík and Festa presented their first climate approvals today at their Climate Meeting in Iceland. The aim of the climate awards is to draw attention to a job well done and to encourage others to make a difference on climate issues.
Klappri is proud to say that our client HB Grandi (now Brim) received the first climate recognition. The website loftslag.is received educational and information recognition for climate issues and ISAVIA received an incentive recognition. We congratulate them all on their recognition for a job well done.
Thanks for a great climate meeting
We would like to thank the organizers and lecturers for a fun, inspiring and informative climate meeting. We thank the participants for a pleasant stay and a warm welcome. Jón Ágúst, CEO of Klappir, gave a lecture on the free climate portal of Festi and the City of Reykjavík.
Lectures were streamed on the City of Reykjavík's Facebook page. The lectures can be seen here, Jón speaks at the 1:17:00 mark of the video. Þorsteinn Svanur gave a short lecture to interested guests on the impact of Annex VI to the International Maritime Organization's MARPOL Convention on Icelandic shipping companies and what steps they need to take.
The climate statement and the free portal
On 5 November 2015, over a hundred companies and institutions signed the climate declaration of Festi and the City of Reykjavík in Höfði. Following this, and taking into account Festi's and the City of Reykjavík's Excel measuring instruments, Klappir created a web-based free climate portal and invited the companies and institutions to set their climate goals.
HB Grandi and ISAVIA both signed the climate declaration of Festi and the City of Reykjavík, in the run-up to the climate conference in Paris in 2015. Both companies have set climate goals, published them and received climate recognition for their work. We are always ready to help, as Klappir's smart environmental management is designed to make it easier for your partner to take the next steps in environmental matters.
What is the best place to start?
We recommend starting with core.klappir.io where you can access the free portal. The Climate Portal was developed to manage the goals and real results of companies that signed the climate declaration of Fest and Reykjavík in 2015.
The climate portal will continue to be free of charge, but if you want an even firmer grip on environmental issues, as HB Grandi has done, we recommend Klappi's smart environmental management, EnviroMaster.