PortMaster
PortMaster supports ports & harbours in collecting and processing important compliance data on ships.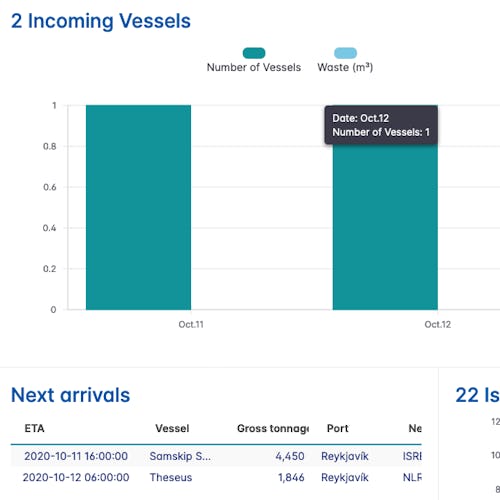 The Klappir PortMaster is a digital technology
Designed to simplify the management of mandatory environmental activities in ports and improve data processing reliability and efficiency.
The solution consists of data collection, handling, and publishing of electronic receipts.
The PortMaster connects the port, agents and service providers in one solution.
It makes communication and processing of orders easy and efficient. The PortMaster also gives the possibility to share information with environmental authorities.