The smart tool to improve sustainability
Contact Us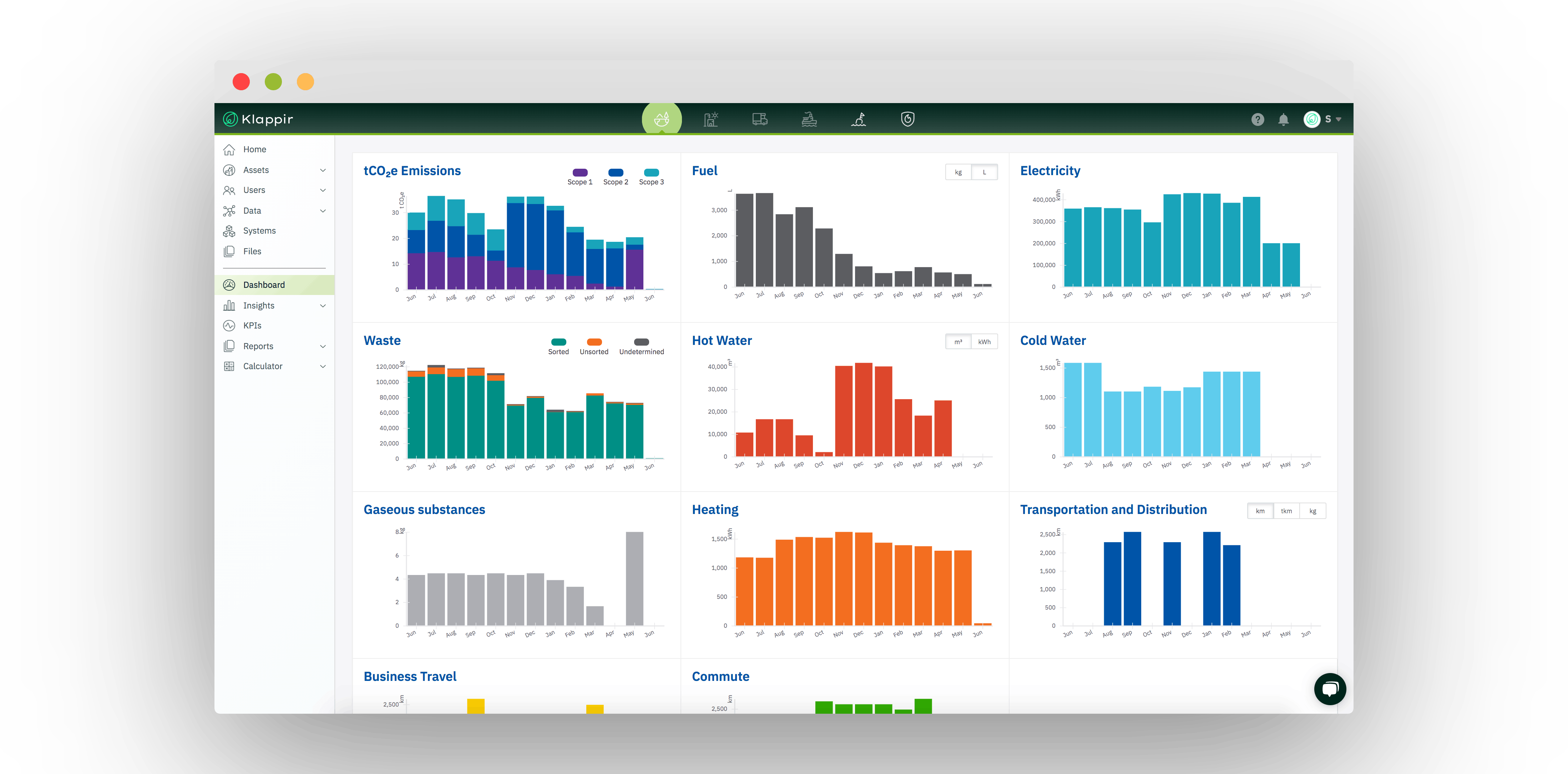 Reduce your negative environmental impact, your sustainability risks and your costs
We have created the world's first sustainability ecosystem – a world-class platform that makes it easier than ever to organise, analyse and act upon your data. With accurate, transparent and real-time data, we give you a smart tool that takes your sustainability to the next level.
Collect data

Use API's to collect data automatically in real-time from service providers. Increase data resolution by streaming data from your smart meters. You can also bulk upload data with our data import tool.

Create digital asset twins

Create a digital twin of your assets, including entities, buildings, vehicles, and machinery. Assign consumption data to assets or asset groups and start monitoring and comparing. 

Connect data to assets

Connect your data with your assets for an overview of the origin of emission.
Enhance with our environmental factors

Account for both direct (scope 1) and indirect (scope 2 & 3) emissions in accordance with the Greenhouse Gas Protocol. Our emission factor database is constantly updated to ensure that calculations are as accurate as possible.


Analyse your impact

Dive deep into your data, down to every single asset, user or supplier, with accuracy and in real-time. Use our powerful analytical tools to analyse consumption and spot opportunities to reduce wasteful practices. Switch between a visual, detailed and transaction based view.

Create and track environmental goals and KPIs

Set goals and make use of KPI's to measure performance.
Generate sustainability reports

Generate reports and engage with your stakeholders in an instant, with the right templates and formats that have been designed in accordance with recognised standards such as GRI, UNGC, Nasdaq ESG and more. 

Share information efficiently

Create sub-systems for your operational units and efficiently stream information up and down your organisational structure.

Increase transparency

Share information on sustainability performance with employees and customers with our green screen solution.
Features
Contact us for a full feature list